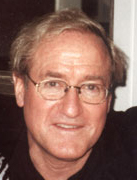 Rhett Nichols, DVM, ACVIM
Dr. Rhett Nichols was awarded a Doctor of Veterinary Medicine degree in 1976 from Michigan State University Veterinary School. Dr. Nichols went on to complete a Small Animal Medical residency at Iowa State University College of Veterinary Medicine. In 1983, he obtained board certification as an Internal Medicine specialist from the American College of Veterinary Internal Medicine.
Dr. Nichols has held many prestigious positions in his career, including: Assistant Professor at the University of Wisconsin School of Veterinary Medicine; Associate Professor at the College of Veterinary Medicine, Mississippi State University; Staff Internist at The Animal Medical Center; and Past President of the Society of Comparative Endocrinology. He is a world renowned expert in Endocrinology and Internal Medicine and is a consultant for Antech Diagnostics, the worlds largest laboratory dedicated to animal health. He is still actively lecturing, has published over 40 peer reviewed articles and book chapters mostly related to endocrinology in dogs and cats.
Dr. Nichols joined the staff of the Animal Endocrine Clinic as a consultant in 2011.